Why is Email Marketing Important in Digital Strategy?
Email Marketing Important in Digital Strategy Creating a strong email marketing strategy helps you reach your target audience personally and increase sales at an affordable cost. As other platforms and media have changed, email marketing tools give your business the ability to reach customers easier than ever before. Here are the top 9 responses. Why
Email Marketing Important in Digital Strategy
Creating a strong email marketing strategy helps you reach your target audience personally and increase sales at an affordable cost. As other platforms and media have changed, email marketing tools give your business the ability to reach customers easier than ever before.
Here are the top 9 responses. Why is email marketing important in digital strategy? And how can they help your business? 
1. Get in Touch with Your Audience:
Email has the ability to keep your customers informed, consumers can check your email when it is convenient for them.
This will make them think you're thinking of them and this email can be as simple as saying, hello, you're on our mind. This is a special offer and here's an update on what's been happening in recent weeks.
The people who signed up to your email list have already made a commitment to receive these notes, and it's likely that you'll enjoy those emails. (as long as you give them something worth reading) and it will boost engagement with your customers.
2. Reach Customer in Real-Time:
54% of all emails were opened on mobile devices. This is important and should be implemented when we plan a marketing strategy.
More and more consumers are using their mobile devices to access not only email but other media and information.  Not only that, well-designed emails generate more conversions on mobile than any other medium.
3. People Connect by Email:
For more than 40 years, in fact, email has been a form of communication. And as the years have passed, email has become one of our top choices for communication.
We are all ready to respond to emails in one form or another. Whether it's replying to, forwarding, and clicking on something embedded in an email. To remove or purchase certain items, sign up.
We want to do something with email. And knowing this, you are using email to drive people to your website. You can pick up the phone and make a call or do a call-to-action. In fact, over 25% of last year's sales were attributed to email marketing.
4. Email Marketing is Easy to Scale:
Most email marketing tools provide the ability to track what happens after you send your email campaign. You can track delivery rates, bounce rates and unsubscribe rates, open rates on click rates.
This gives us a better understanding of how your email campaigns are working, which ones to tweak and which ones to get rid of. This metric should not be overlooked. It is an important part of your entire internet marketing campaign.
While there are many studies and surveys that present many optimal numbers to target. It all depends on your industry and target audience. But if your customers not only want but expect daily emails, you better provide them.
However, sending too many emails to consumers who don't want them more than once or twice a week will increase your unsubscribe rate. It's about getting to know your customers and providing valuable content.
5. It is Affordable:
We know, you were waiting for us to address it. You can reach a large number of consumers for less than a penny per message. With email marketing, the cost per conversion is so low that I can't believe not every company participates and more often than not, doesn't even engage.
6. Allows Sending Targeted Messages:
Let's talk about the importance of email marketing. When it comes to lead nurturing it is sometimes called email lead marketing. We have some key points for the different stages of your potential customer buying cycle, some may be in the idea stage and some may be in the research and comparison stage.
There may also be a ready stage for other purchases. Creating a buyer persona can help you determine the type of content we produce for each stage.
Segmenting these customers into appropriate email marketing lists helps businesses target these groups more effectively. Information is needed to move customers to the next purchase cycle stage; Pushing the right ingredients can do just that. It's about moving these prospects down your sales funnel as quickly, but not as efficiently, as possible.
7. Increase Brand Awareness:
Social media is not a platform that helps in brand awareness of a company. Having a customer or potential customer's email address means they have shown a level of interest in your business. Email marketing gives you the ability to increase that interest level and that brand awareness by staying top of mind.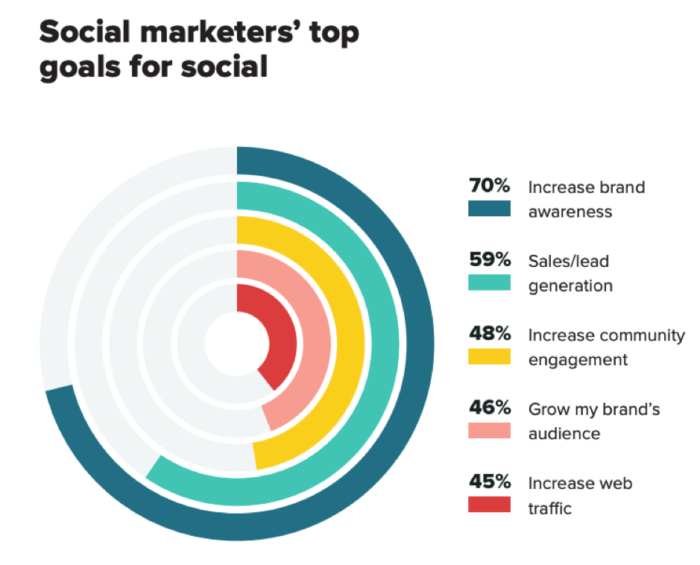 This does not mean that every single subscriber has to send four emails daily. This is really a good way to get customer hate. Instead, try some email marketing that promotes the local community in your activism.
Many times companies try to sell their products through email marketing. And by completely ignoring the brand awareness factor and by doing so they are also blocking the ultimate possibility of building customer trust and adding a sense of individuality to their brand.
8. It's on Time:
One of the benefits of email marketing is that you can sell your products if you approach it properly and it's important to use all the customer data and information that you can.
Sending a customer a special offer on their birthday, letting them know that their favorite dish is half-done is more effective than simply sending them a menu.
Some seasonal offers can also be included in this email marketing. Thereby you can promote to allow for special holidays and annual sales. Be sure to create a sense of urgency for any proposal. Because when a deal expires too quickly, the customer is more likely to make a purchase.
9. Everyone uses Email:
Vmayo survey states that 91% of consumers use email. That alone should be enough to detect your device. While your industry account isn't saved for 9%, email presents an incredible opportunity to reach customers.
You can offer them discounts, specials, new products and more. They can share and forward the emails they want. A good email marketing strategy is to encourage the customer to share as many offers as possible.
The email specialty is one of the biggest in the B2B world. Because it is the most effective form of communication for 73% of business.
For more information, than you can it out: mailcot and migomail.