Why is Business Intelligence Important? and Its Types
The role of business intelligence is to improve business operations through organization of relevant data. Companies that effectively employ BI tools and techniques can translate their collected data into valuable insights about their business processes and strategies. Such insights can be used to make better business decisions that increase productivity and revenue, leading to faster
The role of business intelligence is to improve business operations through organization of relevant data. Companies that effectively employ BI tools and techniques can translate their collected data into valuable insights about their business processes and strategies. Such insights can be used to make better business decisions that increase productivity and revenue, leading to faster business growth and higher profits.
Without BI, organizations cannot easily take advantage of data-driven decision making. Instead, executives and workers are left to make important business decisions based primarily on other factors, such as accumulated knowledge, past experience, intuition and gut feelings.
Benefits of Business Intelligence
A successful BI program generates a variety of business benefits in organizations, for example, allowing BI C-suite executives and department managers to monitor business performance on an ongoing basis to act quickly when problems and opportunities arise.
Analyzing customer data helps to make marketing, sales and customer service more effective efforts. Financial losses can be traced by detecting supply chain construction and distribution bottlenecks. Human resource managers are better able to monitor employee productivity, labor costs and other workforce data.
Overall, the key benefits that businesses can get from BI applications include the ability to:
Accelerate and improve decision making.
Optimization of internal business processes.
Increased operational efficiency and productivity.
Spot business problems that need to be addressed.
Identifying emerging business and market trends.
Developing strong business strategy.
Achieve higher sales and new revenue.
Gain a competitive edge over rival companies.
In addition, BI, data management and IT teams themselves benefit from business intelligence, using it to analyze various aspects of technology and analytics operations.
Types of Business Intelligence Tools and Applications
Business Intelligence combines a broad set of data analytics designed to meet diverse information needs. Most are supported by both self-service BI software and traditional BI platforms. The list of BI technologies available to organizations includes the following:
1. Ad hoc analysis:-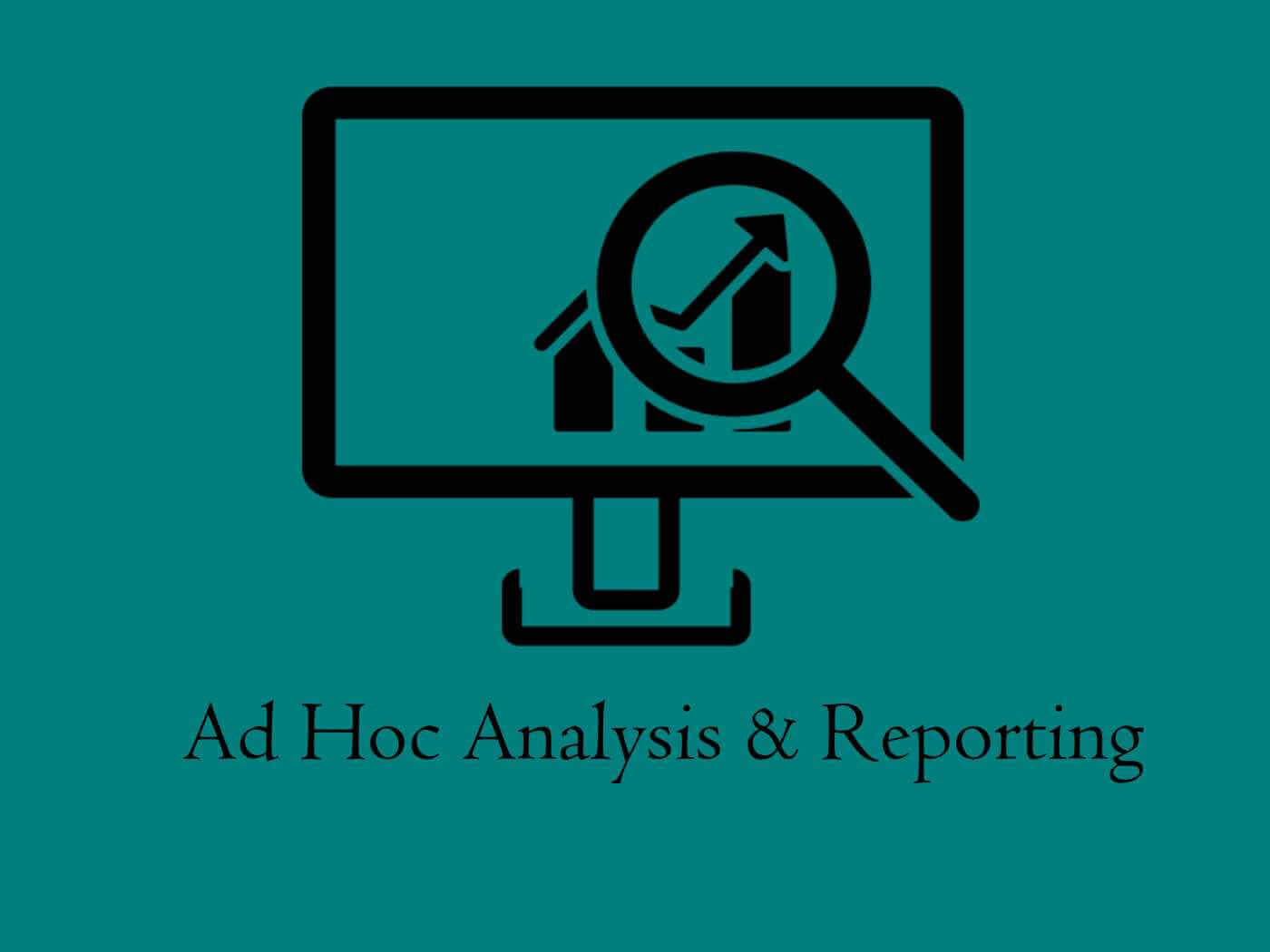 It is Also known as ad-hoc querying, it is one of the fundamental elements of modern BI applications and a key feature of self-service BI tools. It is the process of writing and running queries to analyze specific business issues. While ad-hoc queries are usually created immediately, they are often run regularly with analysis results included in dashboards and reports.
2. Online analytical processing:-
One of the early BI techniques, OLAP tools enabled users to analyze data along multiple dimensions, which is particularly well suited to complex queries and calculations. The data was retrieved from the warehouse and stored in multidimensional OLAP cubes. But it is possible to run OLAP analysis directly against columnar database.
3. Mobile Business Intelligence:-
Mobile Business Intelligence provides BI applications and dashboards on smartphones and tablets. It is used more for analyzing data, rather than for visualizing it. Mobile Business Intelligence is easily designed Mobile Dashboards for Example can display only two or three visualizations and KPIs to easily view them on the device's screen.
4. Real-Time Business Intelligence:-
Data is analyzed in real-time business applications as it is created, collected and processed to give users an updated view of business operations, customer behavior, financial markets and other areas of interest. Streaming data is often incorporated into the real time analytics process and supports decision analysis such as credit scoring, stock scoring and targeted promotional offers, etc.
5. Operational Intelligence:-
Also called operational Business Intelligence, it is a form of real-time analytics that provides information to managers and frontline workers in business operations. OI applications are designed to aid operational decision making and enable quick action on issues – for example, helping call center agents resolve problems to reduce delivery barriers for customers and Enabling logistics managers to help.
6. Software-as-a-Service Business Intelligence:-
SaaS BI tools use vendor-hosted cloud computing systems to deliver data analysis capabilities as a service to users, typically priced on a subscription basis. Also known as Cloud BI, the SaaS option provides rapid multi-cloud support, enabling organizations to deploy BI applications on various cloud platforms to meet user needs and avoid vendor lock-in. make capable. make capable. make capable. make capable. make capable.
7. Open Source Business Intelligence:-
Business intelligence software that is open source typically includes two versions: a community edition that can be used free of charge and a subscription-based commercial release with technical support by the vendor. Business intelligence teams also use the source code for development. In addition, some vendors of proprietary BI tools mainly offer free versions for individual users.
8. Embedded Business Intelligence:-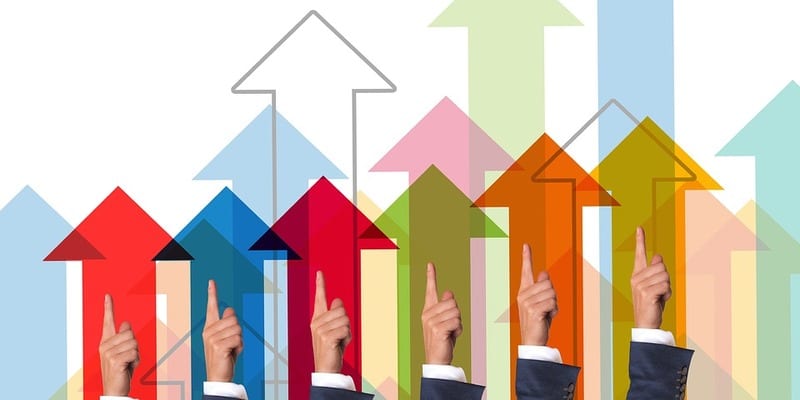 Embedded business intelligence tools integrate BI and data visualization functionality directly into business applications. It enables business users to analyze data within the applications they use to perform their jobs. Embedded analytics features are typically incorporated by application software vendors, but corporate software developers can incorporate them into home applications as well.
9. Collaborative Business Intelligence:-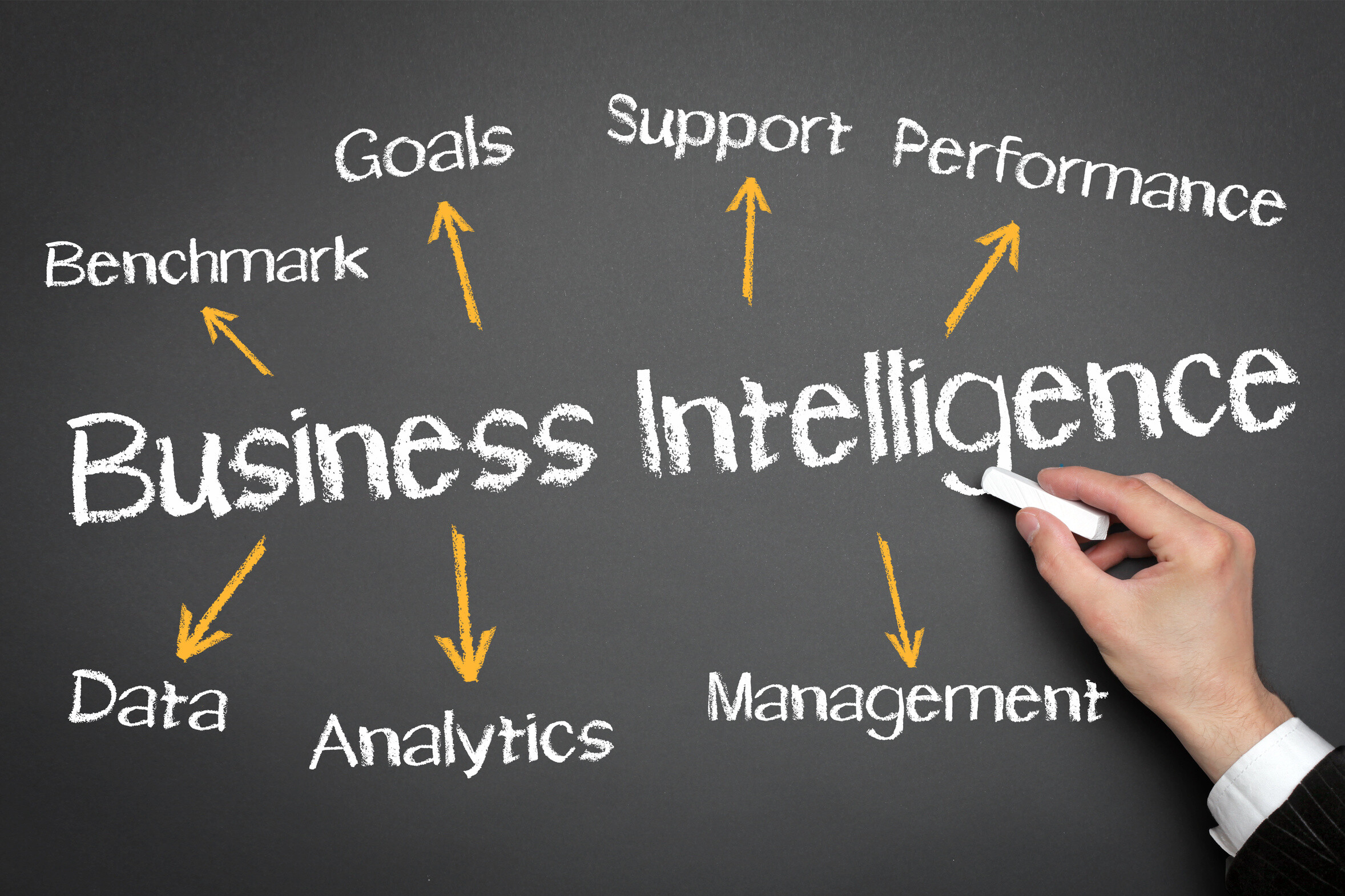 It is more of a process than a specific technique. In this, BI applications and collaboration tools enable. Different users work with each other and share information with each other through data analysis. For example, users can annotate BI data and analytics results with comments, questions, and highlighting through the use of online chat and discussion tools.
10. Location Intelligence:-
It is a specialized form of BI that enables users to analyze location and geospatial data with map-based data visualization functionality. Location intelligence provides insight on geographic elements in business data and operations. Potential uses include site selection, location-based marketing and logistics management for retail stores and corporate facilities.