Top Advanced SEO Techniques to Drive Organic Traffic
Do you want to improve your ranking? Here are the top advanced SEO techniques to help you beat your competitors faster. Every company knows that it needs search engine optimization for its digital properties. SEO improves website visibility and searchability. SEO deals with the techniques used to improve the ranking of a site in the
Do you want to improve your ranking? Here are the top advanced SEO techniques to help you beat your competitors faster.
Every company knows that it needs search engine optimization for its digital properties. SEO improves website visibility and searchability. SEO deals with the techniques used to improve the ranking of a site in the SERPs. The real importance of SEO is extremely important for every webmaster to understand.
But when you have the best SEO techniques available, you can easily outperform your competitors. Let's take a look at some of the best SEO techniques that can help you improve your search rankings.
Advanced SEO Techniques to Drive Organic Traffic
1. Make your posts easy to read
Have you ever heard the phrase "formatting content for the web"? To stand any chance of increasing our organic rankings, we need to take it a step further and optimize the content for readability.
So how do you optimize your posts for readability? The following formatting tips can help increase the readability of your content: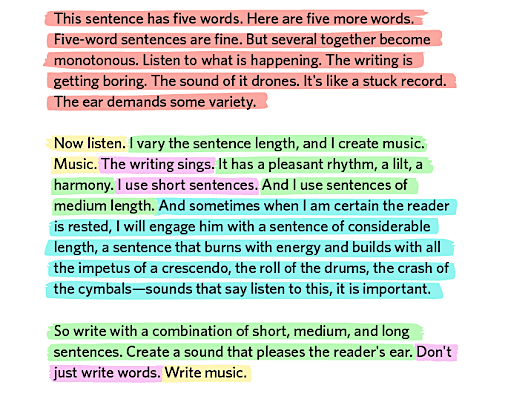 Write quality content:- First of all if your writing is not good then you are wasting your time by worrying about any of the below points. Formatting matters, but so do great ideas, compelling delivery, and error-free grammar and spelling.
Shorter paragraphs:- In general, limit each paragraph to 3-4 sentences. You can also use one-sentence paragraphs if necessary, but use them sparingly or your post will look like a grocery list. A paragraph is a group of related sentences that support a main idea, so if you split a paragraph, your idea may become fragmented and your point may be lost.
Sub-headers:- You can significantly increase that time by including subtitles which help the readers to scan the content and get a better understanding of the article. But make sure your headers are really informative.
Bulleted points:- When you have lots of data statistics, facts, ideas, examples packed into one paragraph, it becomes easier to read when you list them with bullet points. That is, if you are listing three or more items, then use bullet points.
Image/Screenshots:- Speaking of images, most articles should have several pictures or screenshots to illustrate the points or numbers or steps you are discussing. The more complex the idea, the more images you should include.
White spaces:- Too much text can overwhelm visitors (and will likely increase your bounce rate). Prevent this by breaking up large chunks of text with relevant, supporting media, including photos, videos, and graphs (besides bullet points and sub-headers).
2. Optimize for Voice Search
With 25% of US adults now owning a smart speaker (a number that is expected to reach 55 percent by 2022), it's safe to say that voice search is definitely something you should incorporate into your SEO strategy.
Here are some more voice search statistics:
72% of people with voice-activated speakers say they use their device as part of their daily routine.
65% of people who own an Amazon Echo or Google Home can't imagine going back to the days before having a smart speaker.
2 out of 5 adults use voice search once per day.
25% of people aged 16-24 use voice search on mobile.
Voice commerce sales reached $1.8 billion last year (and are projected to reach $40 billion by 2022).
3. Design for mobile first
While voice search is important, time has shown that it is not as essential a tool as we anticipated. Especially when it comes to conversion.
This means whether voice search will never be important to e-commerce marketers, or whether it just needs to be developed remains to be seen. But we know that nowadays most of the searches and half of the purchases are done on mobile. Without:
77% of Americans own a smartphone.
79% of smartphone users have shopped online using their mobile device in the last 6 months.
During the 2018 holiday season 40% of all e-commerce purchases were made on smartphones.
80% of shoppers used a mobile phone inside a physical store to view product reviews, compare prices, or find alternative store locations.
4. Focus on topic groups instead of keywords
Google is evolving, and so is its algorithm. It now aims to understand the intent of its users. what they expect, what they are looking for and more specifically, which search results will best help answer their query.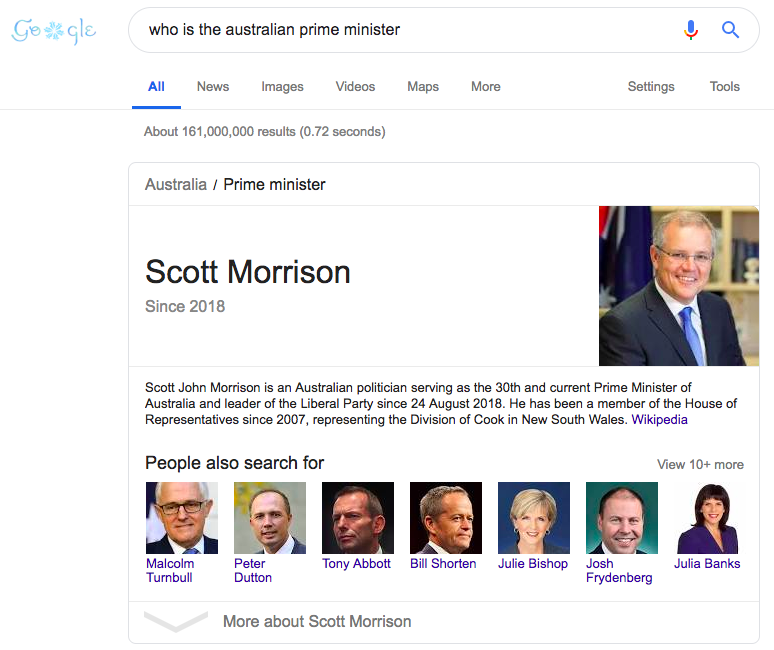 Here are two things you should especially consider:
Know your target audience:- The type of content you create will depend entirely on your audience. The better you know them about their location, age, interests, etc., the better content you'll create (and the better your SEO).
Organize content into clusters:- Instead of focusing on standalone keywords, organize all your content into different themes. The topic cluster model created by HubSpot works by linking relevant content pieces together into "clusters":

Single column pages: These are usually the most important pages on your site (for example, on an e-commerce site, this will often be the top-level categories) that you want to rank for a wide range of keywords, and hopefully can do.
Cluster pages: These are pages that are stacked around and linked back to their relevant column pages.

Do your keyword research: It's important to organize content thematically, but it's a mistake to completely ignore keywords. Keywords act as signposts for Google's spiders, motivating topics and providing clues as to the nature of the content on the website.

By doing keyword research, you find out who is searching for the topics you want to write about, create blog posts or other types of content that answer specific questions from customers and increase brand recognition. There are many tools you can use to access keyword data such as keyword explorer by moz, semrush, Ahrefs etc.
5. Write longer content
An SEO study by Backlinko concluded that longer content accumulates more backlinks, which can often translate to better rankings and more traffic: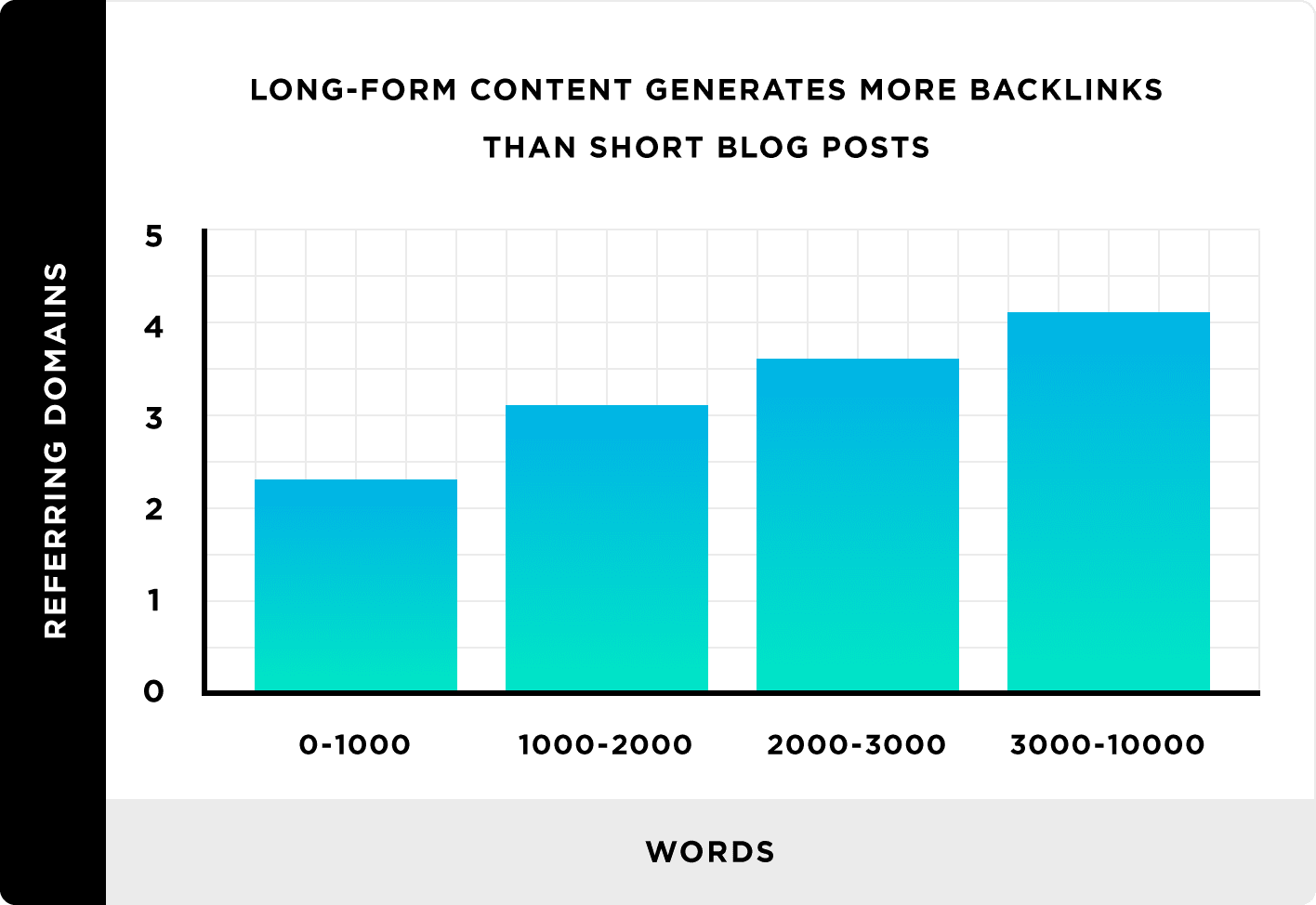 Let's take the keyword "link building tips". People searching for that phrase are looking for a comprehensive guide to link-building strategies.
People searching for "link building dos and don'ts", on the other hand, may not be after a comprehensive guide. A simple bullet-point list may be all they are looking for.
Refresh your old content:- If you're struggling to find the motivation to write a long blog post, why not just increase the current page from 1,200 words to 2,000?

Existing content already has authority and (in some cases) an established readership. Instead of rewriting it, it can be much easier to boost an existing post's performance in search results by refreshing it with updated information and additional content.
6. Take advantage of YouTube SEO
Videos, mainly from YouTube, are a common feature in SERPs.
YouTube is:
Most popular video site on the Internet, with 2 billion monthly active users watching 1 billion hours of video daily.
Second most popular social media platform.
Second largest search engine.
The second most popular website in general:
Many SEOers forget about YouTube when they think of search engines. Granted, video marketing isn't for everyone, or a must-have for every industry, but with most of us now having powerful video cameras, there's never been a better time to play around with video marketing.
7. Create a Diverse Backlink Portfolio
Even in 2021, links are still a very important part of search engine optimization. However, keep in mind that quality matters. Spammy links can harm your site. Links to very few DA sites are unlikely to be given much importance, while links to older domains are given more importance than newer sites.
But Google doesn't like to make things easy.
Contrary to what logic tells us, sites with backlink profiles that consist almost entirely of extremely high-quality links can actually be flagged for manual review. If you don't push it because your site looks too clean, you could find yourself in trouble.
Thankfully, this rarely happens (hence why it might flag a review when it does). As sites grow and link to larger sites, they usually take links from smaller sites along the way. This diversifies your link profile and ensures that it looks natural to search engines (this is because it will be natural).
However, there are a few things to keep in mind that will ensure that your linked portfolio follows the patterns Google sees.
When promoting content, don't just target "big hitters." Smaller sites can also provide value. They are also often more reactive and specific.
If you're going to decline the link, err on the side of caution. Rejecting too many links can be more harmful than rejecting too few links. In fact, it's great for Google now that they choose to ignore and ignore bad links. Search engines understand that most sites naturally pick up a few bad apples, so if you're too generous with your disapproval, the only change you can make is Google finding discounted links that aren't really yours.
For more related information, than you check out nexahost.