10 reasons why you need a digital marketing strategy in 2021
Where do you start if you want to develop a digital marketing strategy? This is still a common challenge as many businesses know how important digital and mobile channels are today for acquiring and retaining customers. Yet they do not have an integrated plan to support the company's digital transformation and growth and effectively engage
Where do you start if you want to develop a digital marketing strategy? This is still a common challenge as many businesses know how important digital and mobile channels are today for acquiring and retaining customers. Yet they do not have an integrated plan to support the company's digital transformation and growth and effectively engage its audience online.
If your business doesn't have a strategic marketing plan, you'll suffer from the ten problems highlighted later in this article, and you'll lose out to competitors who are more digitally savvy.
For each of the ten problems, I'll also suggest marketing solutions and next steps so you can optimize your marketing strategy to win more customers.
What is digital Marketing?
Digital marketing, specifically, refers to 'achieving marketing objectives through applying digital technologies and media'.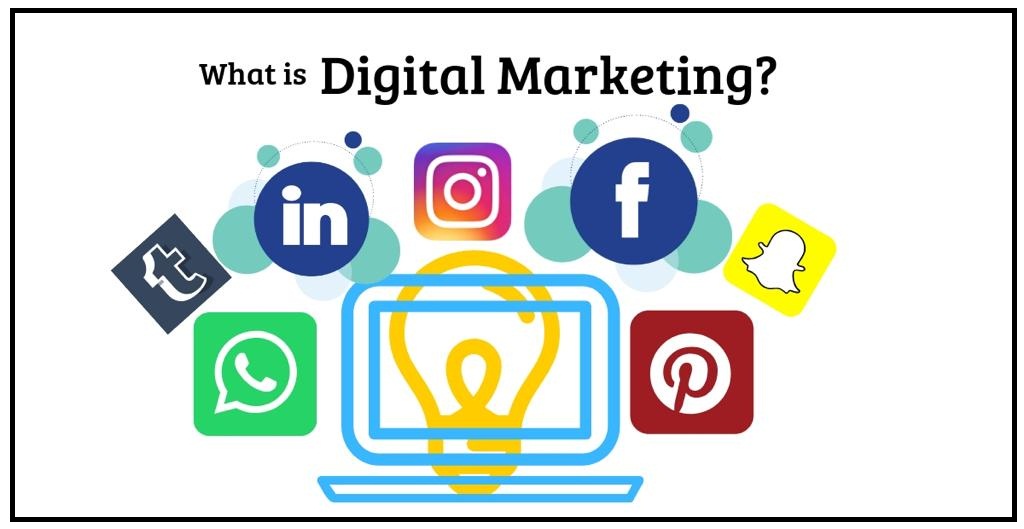 Digital technologies and media include:
Company Website
Mobile apps
Social media company page
Search engine
Advertisement
Email and Automation
Digital partnerships with other digital companies
However, to be truly successful, digital technologies must be integrated with traditional media such as print, TV and direct mail as part of multichannel marketing communications. More importantly, now more than ever, you need to be able to demonstrate the value of your work.
10 reasons why you might need a digital channel strategy?
So, if you don't have a strategy or you might want to give a review, it is important to have business issues that are included in a strategic review. We've set out the 10 most common problems we've encountered in our experience. If you don't have a strategy.
1. You are Directionless:
I find that companies without a digital strategy (and many that do) have no clear strategic goals for what they want to accomplish online in terms of acquiring new customers or building deeper relationships with existing ones. And if you don't have goals with smart digital marketing objectives, you probably don't invest enough resources to reach the goals and you don't evaluate through analysis whether you're achieving those goals.
2. You won't know your online audience or market share:
Customer demand for online services can be underestimated if you haven't researched it. Perhaps, more importantly, you may not understand your online marketplace. The dynamics will differ from traditional channels with varying customer profiles and choices for behavior, competitors, offers and marketing communications.
We have marketing tools to support your research and planning. Our popular competitive analysis module in our Race Practical Digital Strategy learning path is packed with templates and metrics to review your performance relative to your major competitors.
3. Existing and start-up competitors to gain market share:
If you're not devoting enough resources to digital, or you're using an ad-hoc approach with clearly defined strategies, your competitors will eat your digital lunch!
As a member of Smart Insights, we will keep you updated with the latest trends and innovations in your field. So you can stay ahead and not lag behind.
4. You don't have a powerful online value preposition:
A clearly defined digital value proposition tailored to your different target customer personas will help you differentiate your online service by encouraging existing and new customers to engage and stay loyal initially.
Developing a comprehensive marketing strategy is important for many organizations, as content is what engages your audience through various channels such as search, social, email marketing and on your blog.
5. You don't know your online customers well enough:
It is often said that digital is "the most measurable medium ever". But Google Analytics and others like it will only tell you the amount of visits, not the feelings of the visitor, what they think. You need to use other forms of website user feedback tools to identify your weak points and then address them.
6. You are not integrated ("disintegrated"):
It is very common for digital marketing activities to be completed in silos, whether it is an expert digital marketer, sitting in IT, or a separate digital agency. It's easy to package 'digital' into convenient pieces. But of course, it is less effective. Everyone agrees that digital media works best when integrated with traditional media and feedback channels.
That's why we recommend developing an integrated digital marketing strategy, so that your digital marketing does the hard work for you! With your integrated plan, digital will become a part of your marketing activity and business as usual. Get more knowledge.
7. Digital doesn't have enough people / budget is overestimated:
Inadequate resources will be devoted to both planning and implementing e-marketing. Specific specialist e-marketing skills are likely to be lacking which will make it difficult to respond effectively to competitive threats.
As a member of Smart Insights, you will have access to strategy and planning tools, including performance and digital maturity benchmarking and regular marketing data reports, so you can keep track of your position in the competitive landscape.
8. You're wasting money and time by copying:
Even if you have enough resources, they can be wasted. This is especially the case in large companies where you see different parts of the marketing organization buying different equipment or using different agencies to perform similar online marketing tasks.
That's why you need to invest in a marketing strategy that works for you and your team, so that you can plan, manage and optimize your digital channels and platforms. Drive the marketing results you need to achieve your business objectives, and boost your marketing ROI.
9. you're not agile enough to catch up or stay ahead:
If you look at the top online brands like Amazon, Dell, Google, Tesco, Zappos, they are all dynamic – testing new ways to acquire or retain their online audience.
10. You are not optimizing:
Every company with a website will have analytics. But many senior managers aren't sure whether their teams have time to review and act on them. Once your digital marketing strategy enables you to get the basics right, you can progress to continuous improvement of key aspects such as search marketing, site user experience, email and social media marketing.
For more related information, then you can check out nexahost and telcob.